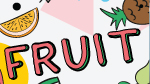 Click on the box above to watch the trailer for this series.
Click on a Play Button Below to Listen Now, OR Right Click on the Point Title and Choose "Save As" to Download mp3 Files.
The Point audio for this series will be posted in August. We apologize for the inconvenience.