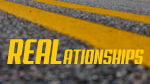 Click on the box above to watch the trailer for this series.
Click on a Play Button Below to Listen Now, OR Right Click on the Point Title and Choose "Save As" to Download mp3 Files.
REALating Means We Encourage at Every Opportunity –Ephesians 4:29
Audio clip: Adobe Flash Player (version 9 or above) is required to play this audio clip. Download the latest version here. You also need to have JavaScript enabled in your browser.
"Speak Up" (06-09-13)
REALating Means We Confront to Protect from Hurt –Galatians 6:1a
[Unavailable Due to Technical Problems–we apologize for the inconvenience]
REALating Means We Reconcile by Releasing Our Agenda –Colossians 3:13
Audio clip: Adobe Flash Player (version 9 or above) is required to play this audio clip. Download the latest version here. You also need to have JavaScript enabled in your browser.
REALating Means We Work for the Growth of Others –Hebrews 10:24
Audio clip: Adobe Flash Player (version 9 or above) is required to play this audio clip. Download the latest version here. You also need to have JavaScript enabled in your browser.
Check out the More REALationships Point series by clicking here!