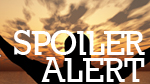 Click on the box above to watch the trailer for this series.
Click on a Play Button Below to Listen Now, OR Right Click on the Point Title and Choose "Save As" to Download mp3 Files.
SPOILER: We Don't Get What We Deserve –Luke 23:34
Audio clip: Adobe Flash Player (version 9 or above) is required to play this audio clip. Download the latest version here. You also need to have JavaScript enabled in your browser.
SPOILER: We Get What We Don't Deserve –Luke 23:43
Audio clip: Adobe Flash Player (version 9 or above) is required to play this audio clip. Download the latest version here. You also need to have JavaScript enabled in your browser.
SPOILER: Jesus Took Our Sin –John 19:30
Audio clip: Adobe Flash Player (version 9 or above) is required to play this audio clip. Download the latest version here. You also need to have JavaScript enabled in your browser.
SPOILER: Jesus Defeated Our Sin! –Matthew 28:6
Audio clip: Adobe Flash Player (version 9 or above) is required to play this audio clip. Download the latest version here. You also need to have JavaScript enabled in your browser.
Check out "On the Cross: A Timeline", a YouVersion Event from the Spoiler Alert! Point series, by clicking here!