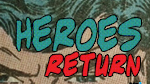 Click on the box above to watch the trailer for this series.
Click on a Play Button Below to Listen Now, OR Right Click on the Point Title and Choose "Save As" to Download mp3 Files.
Samuel: Outspoken by a Life of Devotion –1 Samuel 3:19
Audio clip: Adobe Flash Player (version 9 or above) is required to play this audio clip. Download the latest version here. You also need to have JavaScript enabled in your browser.
Aquila and Priscilla: Fulfilled by a Life of the Extraordinary Ordinary –James 2:26
Audio clip: Adobe Flash Player (version 9 or above) is required to play this audio clip. Download the latest version here. You also need to have JavaScript enabled in your browser.
Joseph: Providing through a Life of Purpose –Genesis 50:20-21a
Audio clip: Adobe Flash Player (version 9 or above) is required to play this audio clip. Download the latest version here. You also need to have JavaScript enabled in your browser.
Peter: Transformed by a Life of Failure –Proverbs 24:16
Audio clip: Adobe Flash Player (version 9 or above) is required to play this audio clip. Download the latest version here. You also need to have JavaScript enabled in your browser.
Eli: Disgraced by a Life of Inaction –1 Corinthians 15:34
Audio clip: Adobe Flash Player (version 9 or above) is required to play this audio clip. Download the latest version here. You also need to have JavaScript enabled in your browser.
Ananias & Sapphira: Ruined by a Life of Hypocrisy –Proverbs 16:18
Audio clip: Adobe Flash Player (version 9 or above) is required to play this audio clip. Download the latest version here. You also need to have JavaScript enabled in your browser.
Pharaoh: Destroyed by a Life of Stubbornness –Exodus 7:13
Audio clip: Adobe Flash Player (version 9 or above) is required to play this audio clip. Download the latest version here. You also need to have JavaScript enabled in your browser.
Judas: Overcome by a Life of Greed –Luke 12:15
Audio clip: Adobe Flash Player (version 9 or above) is required to play this audio clip. Download the latest version here. You also need to have JavaScript enabled in your browser.
Check out the original Heroes Point series by clicking here!