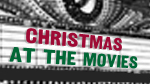 Click or tap on the box above to watch the trailer for this series.
Click or Tap on a Point Title Below to Listen Now or Download mp3 File.
[Click or tap here to watch the LiveStream Archive from this series]
A Christmas Story Shows Us It Isn't About the Stuff at Christmas –1 Timothy 6:6
It's A Wonderful Life Shows Us That God Can Use Us this Christmas –1 Corinthians 1:28
Elf Shows Us That the Birth of the Savior is the Point of Christmas! –Luke 2:10-11
[Please Note: This week's Point is shorter than normal, as we concluded the Point with music and communion. However, you can watch the full Worship Experienc2e as a part of our Christmas At The Movies LiveStream Archive by clicking or tapping here and selecting the video for ""Buddy's Spirit" (12-19-21).]
---
Click or tap here to check out the sequel Christmas At The Movies II Point series!