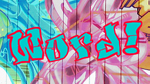 Click or Tap on the box above to watch the trailer for this series.
Click or Tap on The Handout Title to View, Save, or Print the Handouts from Word! (requires Adobe Reader)
---
---
---
---
Click or tap here to check out The Story, an updated reboot of the Word! series!